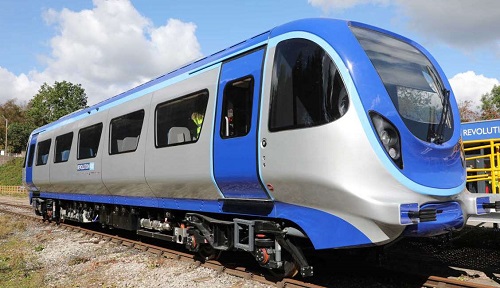 Cabinet decides to re-start once abandoned light railway project funded by Japan
Cabinet of Ministers has approved a proposal presented by President Ranil Wickremesinghe to prepare an appropriate time frame for entering into an agreement with the Japanese diplomatic mission in Colombo to re-start the proposed light railway transit (LRT) project.
Japan International Cooperation Agency (JICA)-funded $ 2.2 billion LRT project, stretching from Colombo Fort to Malabe was abruptly terminated by the previous Gotabhaya regime. The current government has decided to revive it given its favourable conditions including low-interest rates and the grace period of 12 years
In March 2019, the Japanese government agreed to grant loan assistance of USD 1,800 million for the LRT project which was to be implemented that year and completed by 2026, as a solution for the traffic congestion in the city of Colombo and its suburbs.
Japan International Cooperation Agency (JICA) had agreed to provide financial assistance under concessionary basis while the Oriental Consultants Global Company of Japan had agreed to provide consultancy services in collaboration with several other companies.
On March 11, 2019, Japan and Sri Lanka signed the loan agreement pertaining to the project designed to construct a 17km-long elevated rail track including 16 stations to cover important and major intersections from Malabe to Colombo Fort.
Under the project, it had been proposed to deploy 25 trains for the service and each unit was supposed to comprise four air-conditioned passenger compartments to accommodate 800 passengers
Sri Lanka had the facility of paying the said loan over a period of 40 years including a grace period of 12 years and the annual interest rate thereon was 0.1 percent.
However, in September 2020, the then-Cabinet of Ministers decided to terminate the project citing heavy operating costs, and environmental damage among other reasons.
A report compiled by the National Audit Office in December 2022 revealed that Sri Lanka incurred a loss of Rs. 5,978 million after former President Gotabaya Rajapaksa-led government unilaterally terminated the LRT project.
In May 2023, the current Cabinet of Ministers decided to green-light the revival of the project days before President Wickremesinghe departed for Japan for an official visit. The decision was taken in a bid to restore Sri Lanka's credibility with the international community.
YOU MAY ALSO LIKE