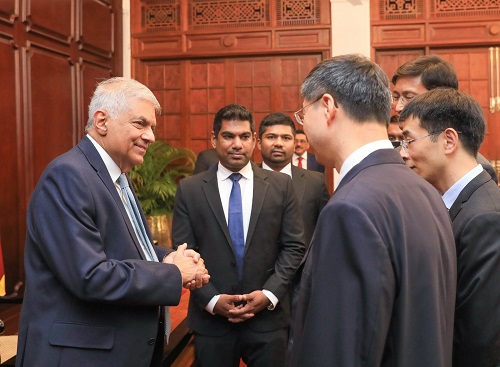 China's Sinopec formally enters Lanka's retail fuel market
An agreement was signed this morning between Chinese petroleum giant Sinopec and Ministry of Power & Energy under which Sinopec will enter Sri Lanka's domestic retail petroleum market.
Sri Lanka's Cabinet of Ministers recently granted approval to award licenses to China's Sinopec, Australia's United Petroleum and RM Parks of the USA, in collaboration with multinational oil and gas company - Shell Plc, to enter the fuel retail market in Sri Lanka.
Under this agreement Sinopec will be granted a 20 year license to operate 150 fuel stations currently operated by state controlled Ceylon Petroleum Corporation and also to invest in 50 new fuel stations and to invest in the energy sector in Sri Lanka.
These developments are taking place under Sri Lanka's economic reform programme under which government is planning to leave business activities relying on the private sector to manage them more efficiently, so that the treasury will no longer bear the losses of the state owned enterprises.
The occasion was graced by President Ranil Wickremesinghe along with Minister of Power and Energy Kanchana Wijesekera, the officials of Sinopec and other invitees.
YOU MAY ALSO LIKE