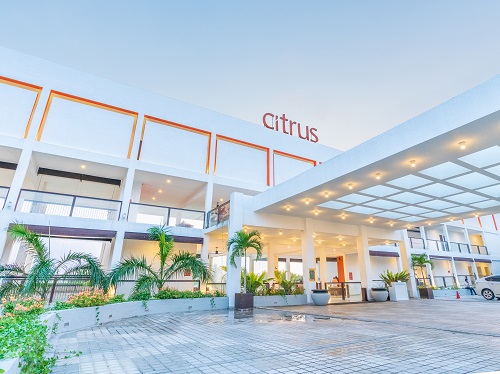 Citrus Waskaduwa to host historic Miss World Tourism Pageant grand finale
The stage is set for an extraordinary showcase of Sri Lankan hospitality as Citrus Waskaduwa gears up to host the historic Grand Finale of the Miss World Tourism Pageant on the 29th of July 2023, organized by the Miss World Tourism. This prestigious event aims to promote Sri Lanka as an outstanding tourist destination and promises to create countless lifelong memories for all the contestants and guests who attend.
The Miss World Tourism Pageant, which is taking place in Sri Lanka from the 20th to the 29th of July 2023, is set to draw over 30 participants from around the world, vying for the coveted crown. As the host hotel for the Grand Finale, Citrus Waskaduwa takes immense pride in playing a pivotal role in showcasing the beauty of Sri Lanka and its warm hospitality to the world.
Chandana Talwatte – Executive Director / Group Chief Executive Officer of Citrus Leisure PLC expressed his enthusiasm saying, "This is a historic moment for Citrus Waskaduwa and for Sri Lanka. We're truly delighted to be part of the Miss World Tourism Pageant and look forward to showcasing the true essence of Sri Lankan hospitality. With our property is just 45 minutes away from Colombo, we invite everyone to join us in celebrating this extraordinary event in style."
Against the beautiful and serene backdrop of Citrus Waskaduwa, the Grand Finale of the Miss World Tourism Pageant promises an unforgettable evening filled with beauty, glamour and excitement. Two mini pageants, "Miss Personality" and "Best Catwalk", will also be hosted at Citrus Waskaduwa, adding more glitz and glamour to the event. Citrus Waskaduwa has hosted the Derana Miss Sri Lanka for Miss Earth too.
But the excitement does not end with the pageant! Following the crowning glory, an epic afterparty awaits, featuring one of Sri Lanka's most popular bands, "ONSTAGE", with a special guest appearance by the renowned "Falan Andrea". The afterparty is set to be an exciting evening of scintillating beauty, exciting fun and gastronomic delights, with various food and beverage stalls offering exceptional culinary experiences from around the world.
The Miss World Tourism Grand Finale tickets, priced at Rs.5,500/- Nett per person, offer access to both the glitzy pageant and the thrilling afterparty, ensuring a truly entertaining and enjoyable experience for all. With the event having garnered tremendous interest, only limited tickets are still available, so hurry and buy yours right away.
Tickets can be purchased through various channels, including online at www.citrusleisure.com/tickets, www.mytickets.lk and www.tickets.lk.
YOU MAY ALSO LIKE