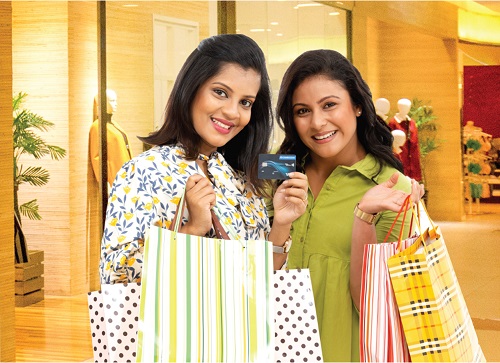 Discounts of up to 50% to sweeten Avurudu further for ComBank cardholders
Commercial Bank's credit and debit cardholders can look forward to discounts of up to 50% at more than 3,500 merchant outlets in addition to Easy Payment Plans this festive season, with the launch of the Bank's 'Avurudu' card offers for 2023.
Billed as the mega event on Commercial Bank's card calendar, the Avurudu offers cover a wide range of seasonal requirements, from preparing for festivities to purchasing gifts, and are available from 15th March to end April on specified days or periods at registered partner outlets island-wide.
Meanwhile, special Easy Payment Plans for up to 24 months will be available for credit card purchases in the same period, the Bank said. Since these Easy Payment Plan options vary from merchant to merchant, details can be viewed on the Bank's website at www.combank.lk.
The 330 merchant partners with whom the Commercial Bank debit and credit card discounts will be available include 172 clothing and fashion accessories partners, nine shoes and leatherwear partners, 13 jewellery partners, 31 lifestyle store partners, nine salon, spa and cosmetic boutique partners, four wristwatches and accessories partners, 73 online shopping partners, five supermarket partners, nine healthcare partners, 11 automobile dealers, two bookstores, and four restaurants.
In addition, the Bank is offering attractive discounts of up to 50% on holiday stays at 51 partner hotels, making it the perfect time for a well-deserved getaway or vacation with loved ones.
Commercial Bank credit and debit cards offer year-round promotions covering a wide variety of services. Commercial Bank was the first bank to offer loyalty rewards for both credit and debit card holders under its Max Loyalty Rewards Points scheme. The Bank was also a pioneer in extending promotional discount offers which were traditionally only offered for credit cards to its debit cards.
Commercial Bank cards are the market leader in Sri Lanka with over 23% market share. The Bank offers a variety of credit cards in the Silver, Gold and Platinum tiers of Visa, Mastercard and UnionPay Cards, as well as Visa Signature, World Mastercard, Visa Infinite, UnionPay Asia Prestige Platinum and UnionPay Asia Prestige Diamond Cards in the premium segment. The cards are equipped with 'Tap 'n Go' NFC technology and are backed by a strong NFC Point-of-Sale (POS) network.
Sri Lanka's first 100% carbon neutral bank, the first Sri Lankan bank to be listed among the Top 1000 Banks of the World and the only Sri Lankan bank to be so listed for 12 years consecutively, Commercial Bank operates a network of 270 branches and 950 automated machines in Sri Lanka. Commercial Bank is the largest lender to Sri Lanka's SME sector and is a leader in digital innovation in the country's Banking sector. The Bank's overseas operations encompass Bangladesh, where the Bank operates 20 outlets; Myanmar, where it has a Microfinance company in Nay Pyi Taw; and the Maldives, where the Bank has a fully-fledged Tier I Bank with a majority stake.
YOU MAY ALSO LIKE