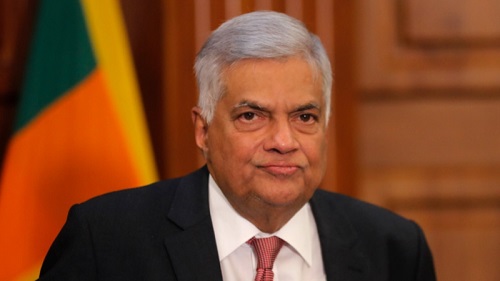 President seeks support of Lanka's creditor countries for IMF programme
President Ranil Wickremesinghe on Thursday made an appeal to all Sri Lanka's creditor countries to provide their support in obtaining the financing assurances which are critical in the adoption of the financial assistance programme by the IMF Board as soon as possible.
He made this request when he met with the High Commissioners, Ambassadors and other representatives of Sri Lanka's bilateral creditor countries to discuss the financial assistance programme for which the government has reached a Staff-level Agreement with the IMF.
In the broader context, as Sri Lankan authorities have been engaged for some time with the country's bilateral creditors in view of the forthcoming negotiations on Sri Lanka's external public debt restructuring.
He encouraged bilateral creditor coordination that would help accelerate the discussions on achieving debt sustainability and ensure comparability of treatment among all creditors.
The Central Bank Governor Dr. P. Nandalal Weerasinghe and Secretary to the Treasury and Ministry of Finance, Mahinda Siriwardana, presented the current macroeconomic and social challenges faced by Sri Lanka and the main objectives of the financial assistance programme with the IMF.
President expressed his sincere appreciation to all the bilateral partners for their continued support in these difficult times and assured of his Government's commitment to pursue the engagement with all creditors in a collaborative and a transparent manner and to implement the necessary reforms to support the country's economic recovery
YOU MAY ALSO LIKE