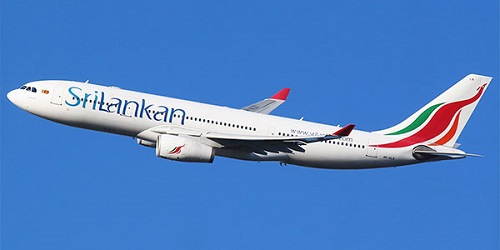 Tata, Adani, Emirates vie for SriLankan Airlines - report
The Sri Lankan government is in talks with many private companies and airlines as it prepares to privatise SriLankan Airlines and among those vying for it are Emirates and the Indian conglomerates Adani Group and Tata Sons, ch-aviation.com reported.
It quoted Veeraperumal Ravindran, the carrier's regional manager for India, Bangladesh, and Nepal who had been speaking to the Indian broadsheet The New Indian Express to raise the airline's profile in the Indian state of Kerala.
The airline is supposed to increase its frequencies between Colombo and Thiruvananthapuram in the coming winter schedules while also planning to start flights to Kozhikode given the availability of aircraft.
Ravindran had said there has been a steep rise in traffic from India to Sri Lanka in the last seven months and added that business at the airline is picking up as things are becoming more normal in Sri Lanka. This situation makes a strong case for Indian companies to acquire control of the SriLankan Airline.
Meanwhile Emirates is fully aware of the potential of the SriLankan Airline as it had previously run the airline for several years after acquiring a 43 percent stake and management rights when it was privaised in 1998. Sri Lanka government took over the control of the airline again in 2010 after buying back the stake sold to Emirates.
Emirates during its tenure as the managers of the SriLankan Airline rebranded it and effected vast improvements increasing its fleet, upgrading quality of service and management style making it a popular as well as a profitable venture.
YOU MAY ALSO LIKE