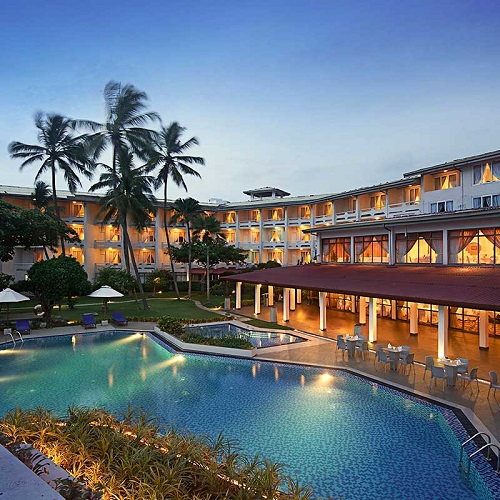 The government should rethink the minimum room rates policy, says Advocata
The Advocata Institute expresses concern over the recent proposal by the Sri Lankan Authorities to impose minimum room rates on hotels in the city of Colombo.
This proposal, set to take effect from October 1st 2023, stipulates rates of USD 130 for 5-star hotels, USD 100 for 4-star hotels, and USD 80 for 3-star hotels. While the authorities argue that this measure aims to counter underpricing by higher-tier hotels, this policy threatens to undermine the growth and vitality of the tourism sector.
It places an unnecessary burden on hoteliers already grappling with the challenges posed by the global pandemic and subsequent economic crisis. Further, it undermines the country's competitiveness in the regional tourism market.
Pricing acts as a reflection of the quality of services offered by hotels and serves as a differentiating factor. If prices fail to accurately represent the services provided, customer dissatisfaction can ensue, especially when compared to more competitively priced options in neighboring countries such as Thailand and Vietnam. This is supported by a comment made by the Sri Lanka Association of Inbound Tour Operators (SLAITO) which states that "before implementing such prescribed rates, it is crucial to generate demand and interest in Sri Lanka...Adopting these rates will render Sri Lanka uncompetitive and result in a loss of clients, even when compared to hotels in New Delhi, with which they are currently competitive".
Sri Lanka has previously attempted to implement price controls between 2009 and 2019, following lobbying by a segment of hoteliers aiming to compete more effectively against 5-star rated hotels. However, this policy failed due to numerous violations resulting from inadequate monitoring and enforcement by the authorities. Many hotels, including those that initially advocated for the government's proposed room rates, have not complied with the established rates, as alleged by the former Minister of Tourism, John Amaratunga.
The imposition of minimum room rates restricts hotel owners' flexibility in setting prices in accordance with market demand and effectively stifles healthy competition among various establishments. The tourism industry experiences fluctuations in demand that correspond to seasonal and weekly trends. Such demand patterns necessitate the ability for hotels to tailor their pricing strategies to capitalize on peaks and optimize profitability.
Every hotel has its unique room pricing considerations depending on factors such as location, size of the hotel, market demographics, level of competition, and type of service offered to name a few. The uniform imposition of minimum rates disregards the diverse range of hotels and accommodations available in Sri Lanka, catering to various budgets and preferences. This one-size-fits-all approach disregards the crucial factor of consumer choice. Imposing minimum room rates on a certain type of accommodation whilst disregarding alternate forms of accommodation available within the city of Colombo such as guest houses and Airbnbs, undermines the effectiveness of this policy.
Furthermore, hotels do not solely rely on revenue from room occupancy; rather, the occupancy of rooms paves the way for alternative sources of income such as from food and beverages, along with the provision of other hotel-related services. For example, a leading hotel in Colombo earned 77% of their revenue from food and beverages in contrast to the 19% earned from accommodation services in 2022. Therefore, when the government intervenes in one component of a hotel's business model, it disrupts the interconnected methods of revenue generation.
Further, the foundation for these minimum rates—star classifications—is itself flawed. This system primarily relies on quantitative factors, often overlooking qualitative aspects such as service quality and ambiance. The inability to quantify these vital attributes compromises the accuracy of the classification.
The tourism industry in Sri Lanka has historically played a crucial role in the country's economic development, providing employment opportunities, promoting cultural exchange, and contributing significantly to foreign exchange earnings. However, the recent decision to enforce minimum room rates could deter these potential visitors who are seeking affordable accommodation options, particularly given the publicity international vloggers have given Sri Lanka as a tourist destination. Further, this approach stifles innovation within the hospitality sector, and ultimately leads to reduced tourist arrivals and negatively impacts the entire value chain that relies on a thriving hospitality sector.
This policy undermines competition and oversteps in a serious way the role of government in a competitive market economy, the stated policy framework of the government.
The Advocata Institute strongly urges Sri Lankan Authorities to reconsider this ill-advised proposal.
By fostering an environment that embraces market competition, Sri Lanka can position itself as an attractive destination for travelers while allowing its hotels to thrive and cater to diverse consumer demands.
Advocata is an independent policy think tank based in Colombo, Sri Lanka. We conduct research, provide commentary and hold events to promote sound policy ideas compatible with a free society in Sri Lanka. Visit advocata.org for more information.
YOU MAY ALSO LIKE