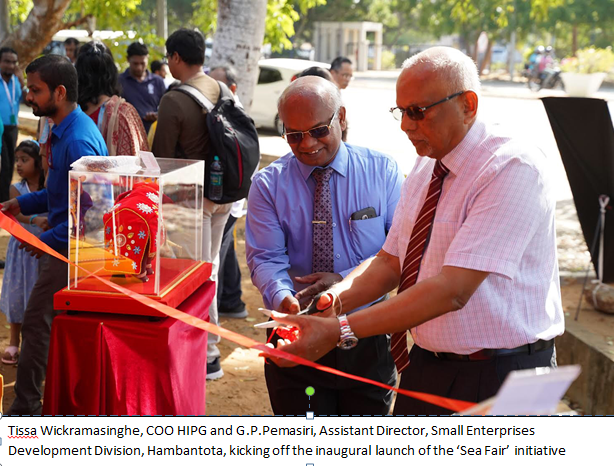 HIP launches 'Sea Fair' to showcase products of Hambantota entrepreneurs
Hambantota International Port (HIP) has launched 'Sea Fair', a place where small scale entrepreneurs form around the area could to showcase their products targeting the disembarking cruise passengers.
HIP has joined hands with the Small Enterprises Development Division of the Ministry of Youth Affairs to bring about progressive change for entrepreneurs in the Hambantota District.
Johnson Liu, CEO of Hambantota International Port Group said "As we welcome cruise business to HIP, we have opened up opportunity for small scale entrepreneurs to showcase their authentic local wares at our 'Sea Fair' which will be frequented by disembarking passengers."
He said that through this initiative the port will support the growth and development of local businesses which will directly benefit from the venture.
The event is scheduled to coincide with cruise ship calls and the vendors will be given prior notice as to the dates on which it will be held. All infrastructure facilities for 'Sea Fair' are provided to entrepreneurs free of charge by HIP.
This community development initiative, while bolstering local economies, is also expected to enhance the cruise experience for visitors, giving them a chance to take home a piece of Hambantota's vibrant culture.
YOU MAY ALSO LIKE