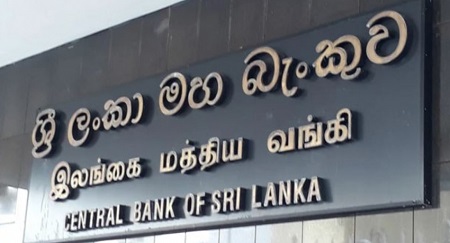 CB to use targeted administrative measures to reduce bank lending rates
The Central Bank (CB) has decided to adopt targeted administrative measures to reduce specific lending interest rates that it considered to be excessive.
Accordingly the CB will direct the licensed banks to reduce overall rupee lending interest rates by an appropriate margin in the period ahead, the bank said in a statement.
The Monetary Board of the CB has also taken note of the downward adjustment of market interest rates in response to monetary policy easing measures implemented thus far and the need to allow space for further adjustment of market interest rates swiftly.
However, the Board has observed that market interest rates of certain lending products remain excessive and are not in line with the current monetary policy stance.
Moreover, the Board anticipates a faster reduction in overall market lending interest rates in line with the recent monetary policy easing measures.
The CB said that reflecting the impact of monetary policy easing measures effected since June 2023 as well as the decline in the risk premia with the announcement of the domestic debt optimisation (DDO) operation, market interest rates have declined to a certain extent.
However, the downward adjustment in market lending interest rates has been disproportionate to the reduction effected in market deposit interest rates.
Furthermore, despite the considerable easing of monetary conditions, interest rates on certain lending products of some financial institutions continue to remain excessively high posing hardships for individuals and businesses, particularly small and medium scale enterprises.
The reduction in the Statutory Reserve Ratio (SRR) from mid-August 2023 is expected to have eased liquidity strains of licensed commercial banks (LCBs) and lowered their cost of funds, facilitating a further downward adjustment in lending interest rates, the CB said.
Meanwhile, based on data available until July 2023, a sustained recovery in credit extended to the private sector by licensed commercial banks is yet to be observed.
Therefore, the CB says it is essential that market lending interest rates are lowered by financial institutions in line with the eased monetary policy stance of the Central Bank, thereby boosting credit flows to the economy, which in turn would help the revival of economic activity.
The Monetary Board of the Central Bank at its meeting held on 23 August 2023, decided to maintain the Standing Deposit Facility Rate (SDFR) and the Standing Lending Facility Rate (SLFR) at their current levels of 11.00 per cent and 12.00 per cent, respectively.
The Board arrived at this decision following a careful analysis of current and expected developments in the domestic as well as the global economy, while noting the significant easing of monetary conditions effected since June 2023.
YOU MAY ALSO LIKE