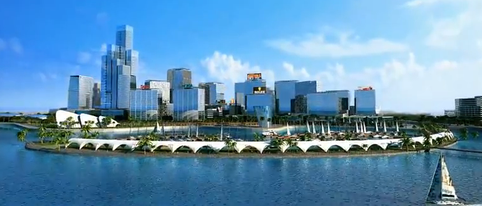 An international university to be set up in Colombo Port City
Colombo Port City Economic Commission has decided to set up an international university of high standard within its territory which will position itself as a regional facility in line with government's vision to promote Colombo as an educational hub.
The commission has already invited expressions of interest in this regard to identify the possible investors for developing an international university with faculties in the areas such as business, accounting, finance, banking, information technology, engineering and medicine.
A developer so coming forward should have an agreement in place with the selected international university which ensures that the faculties established within the port city would have the same branding.
The quality assurance of all programmes managed by the international university should be in line with what is offered on their campuses overseas.
The international university together with faculties to be established should be globally ranked and should, at the minimum, run programmes leading to diplomas, undergraduate and post graduate certificates.
The development of the university is to commence within six months of executing the appropriate agreement with the commission.
The project has the potential to become the first step towards making Sri Lanka a regional education hub while also reducing the need for Sri Lankans to go overseas for higher education particularly in the area of medicine, saving foreign exchange for the country.
YOU MAY ALSO LIKE