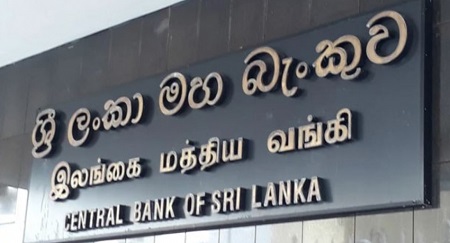 Central Bank raises policy interest rates
Central Bank of Sri Lanka has revised the policy rates upwards by raising the Standing Deposit Facility Rate (SDFR) and the Standing Lending Facility Rate (SLFR) by 100 basis points to 15.50 per cent and 16.50 per cent, respectively.
Explaining the rationale for it the CBSL says despite the differences of opinion the monetary board and the IMF staff reached consensus to raise the policy interest rates, in a smaller magnitude, given the necessity of fulfilling all the 'prior actions' in order to move forward with the finalisation of the IMF Extended Fund Facility (EFF) arrangement
This decision demonstrates Sri Lanka's commitment to the IMF-EFF arrangement, which has been pursued by the Government in order to ensure stability in the economy on multiple fronts, the CBSL said.
The finalisation of the IMF-EFF arrangement is expected to benefit all stakeholders and bolster confidence, which would help restore stability in the economy on a sustained basis.
This will incentivise more foreign exchange flows in the period ahead that would aid the economy to overcome the prevailing economic crisis. The Board was of the view that the economy has already traversed through the most difficult and unprecedented times with tremendous resilience and they strongly believe that the decision would pave way for a faster-than-expected deceleration of inflation.
The Monetary Board anticipates that this monetary policy action would help lower the spread between policy interest rates and high market interest rates. This spread is expected to be further reduced with the reduction in market interest rates in the period ahead, especially the yields on government securities, reflecting the easing of risk premia as the debt restructuring process progresses.
YOU MAY ALSO LIKE